Porsche 911 Carrera 3.0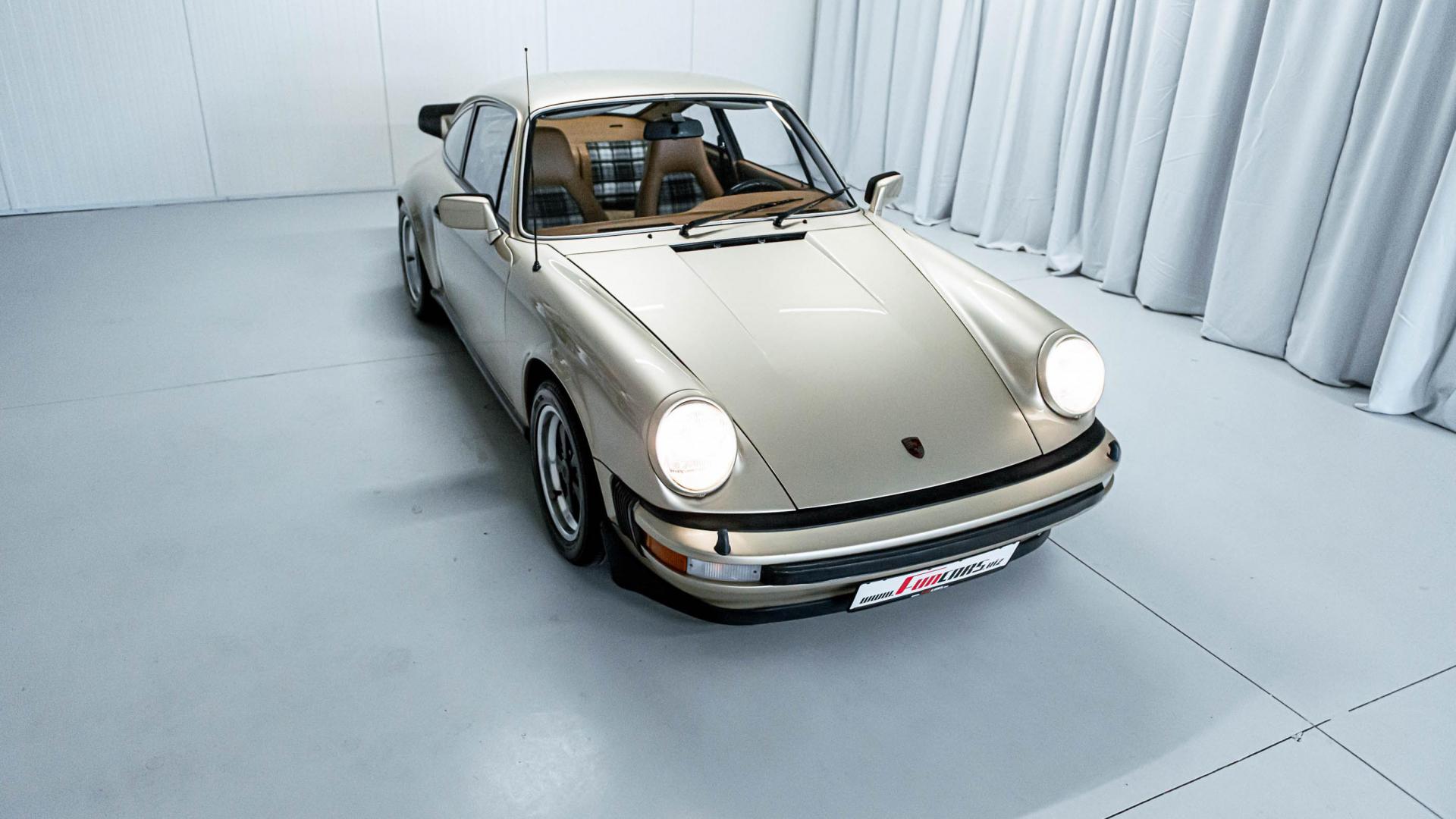 Highlights
Very nice color combo
5 speed gearbox
Rare
Engine rebuilt
The Carrera 3.0 has a very special place in the history of the Porsche 911, as it brought together elements from two of Porsche's most legendary cars: the 1973 Porsche 911 Carrera RS and the 1975 Porsche 911 Turbo 3.0. It was only produced for two years from 1975 until 1976, and just 2.546 Carrera 3.0 coupé cars were built.
The Carrera 3.0 engine was essentially the 911 Turbo's 2994cc engine minus the turbocharger. Built before the '911 SC' it has everything the SC has, and more. It's a different drive with more power (200 hp) and it was 10% lighter too. It has the 6 bolt flywheel and a crank from the legendary 73 Carrera RS. The 3.0 Carrera would go on to be the basis for all later developed 911's up to 1989 including the 911 SC and 3.2 Carrera. Performance numbers for the Carrera 3.0 are astonishingly similar to those of the famed 2.7 Carrera RS of the early seventies and it's the last time Porsche would use the Carrera name until 1985.
This example was delivered new in Italy, where it spent most of its life. It was finished in a fantastic an very seventies colour combination of Platinum Diamond metallic with beige leather and tartan cloth. It has received a quality repaint in its original colour some years ago, and the interior still looks as magnificent as 40 years ago. Of course, its has all matching numbers and the whole car looks as it just left the showroom in 1976. It was ordered with some desirable factory options: 5-speed gearbox, front and rear spoiler similar to the 3.0 Turbo, coloured glass and 50-series tyres. It comes with the original stamped service book and some invoices of previous services.
Then engine has been revised in 2015 when the car had 186.000 km. Since then the car almost has not been driven.
The car has been in Italy till March 2015 and has had 4 Italian owners.
The Carrera 3.0 is a very rare Porsche, and the spiritual successor of the iconic 2.7 Carrera RS. It is almost impossible to find an example in this exceptional condition, and it drives as well as it looks. A sound investment and a great opportunity to obtain one of the best seventies 911's ever made.
Another cool feature is that this very specific Carrera 3.0 is featured in the book 'Porsche 911 G-Model The Book 1974-1989' by Berlin Motor Books. The book will be delivered with the car!
Year

1976

Brand

Porsche

Model

911 Carrera 3.0

Body

Coupe

Mileage

187.188 km (116.313 mi)

Power

200 hp (146 kW)

Cylinder capacity

30 L

Steering

Left

Transmission

Manual

Drive

Rear wheel drive

Interior color

Beige

Interior material

Leather-Fabric

Exterior color

Platinum Diamond metallic

Matching Numbers

Yes