Porsche 911 America Roadster - 21% VAT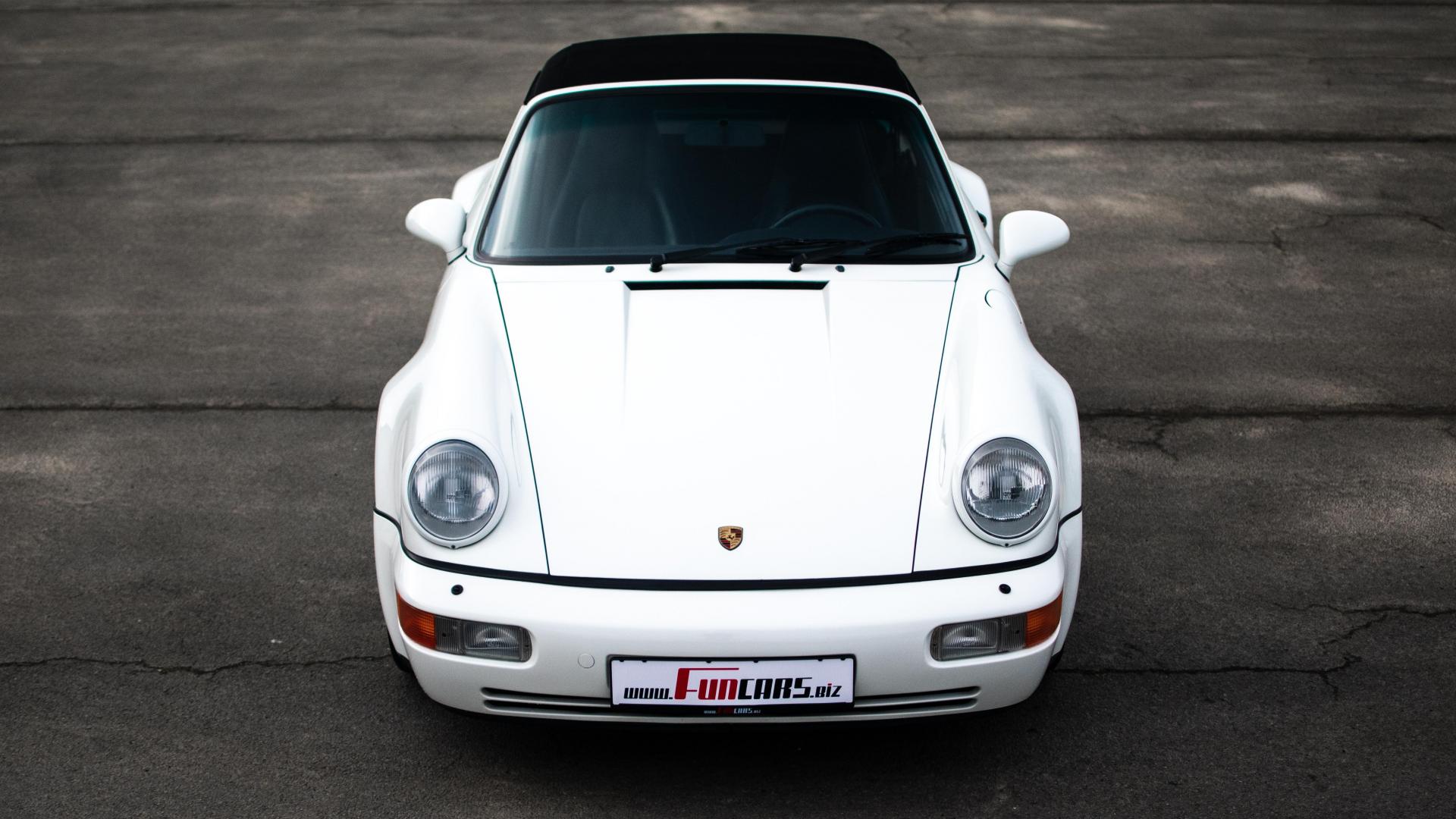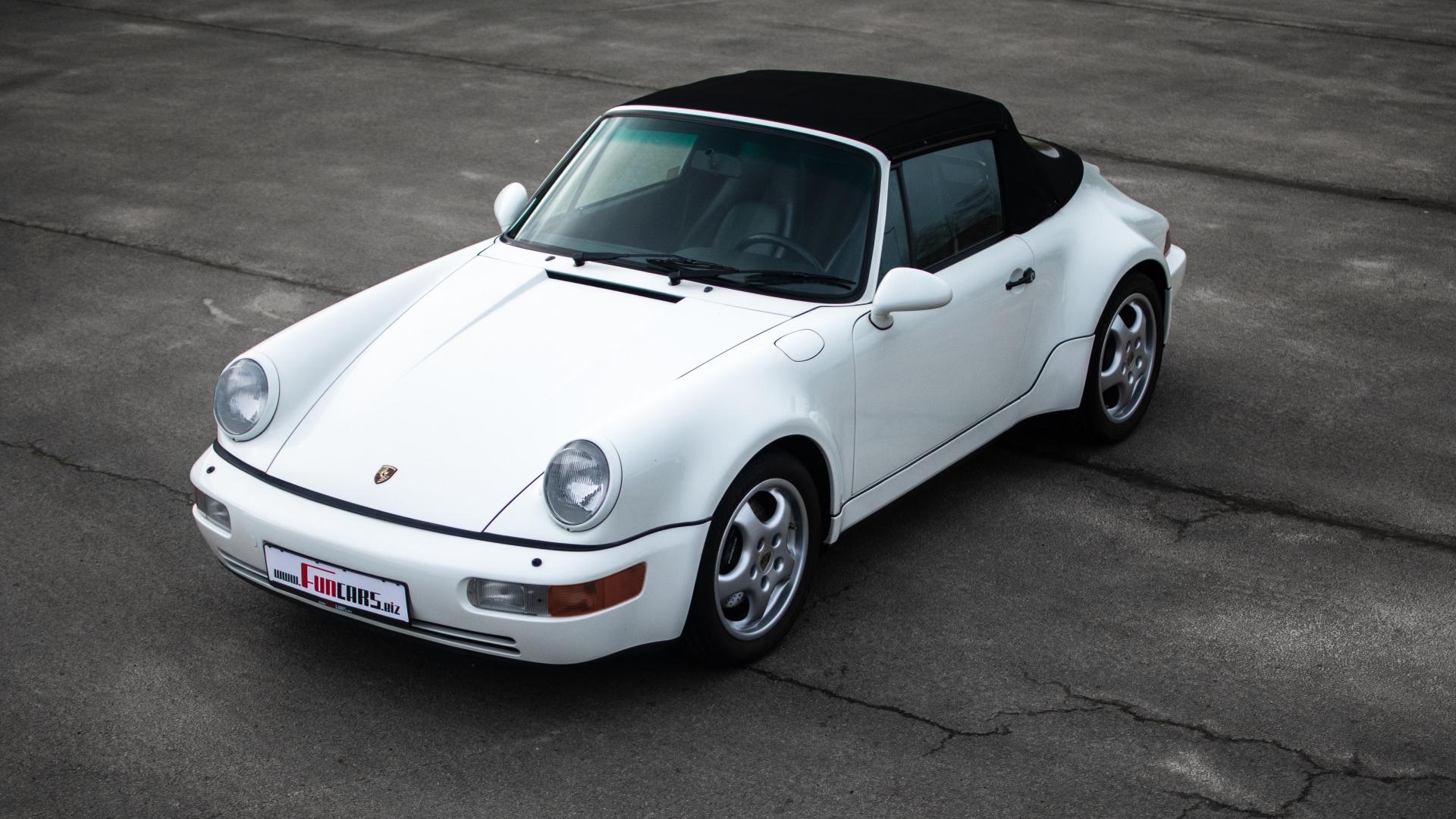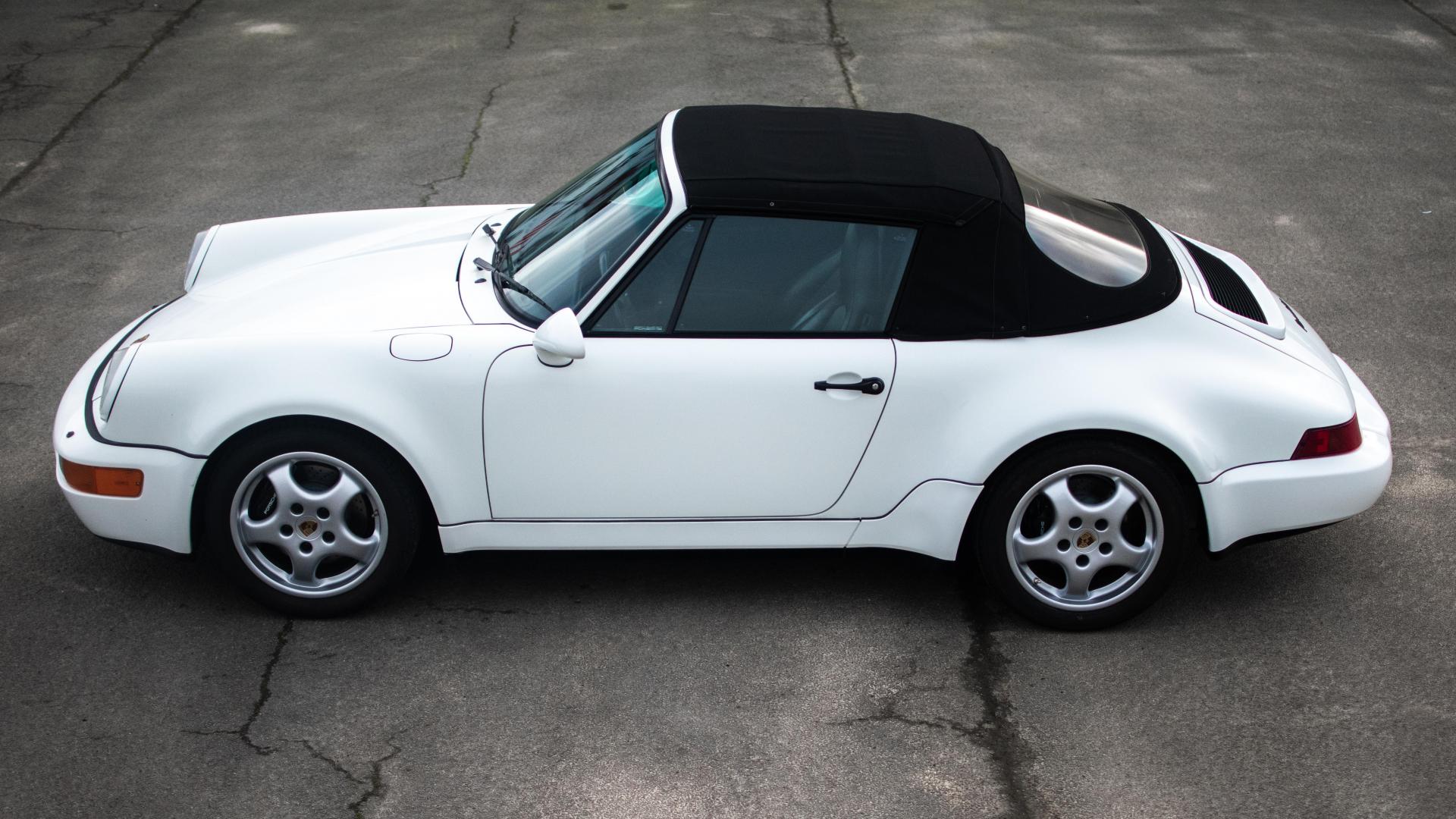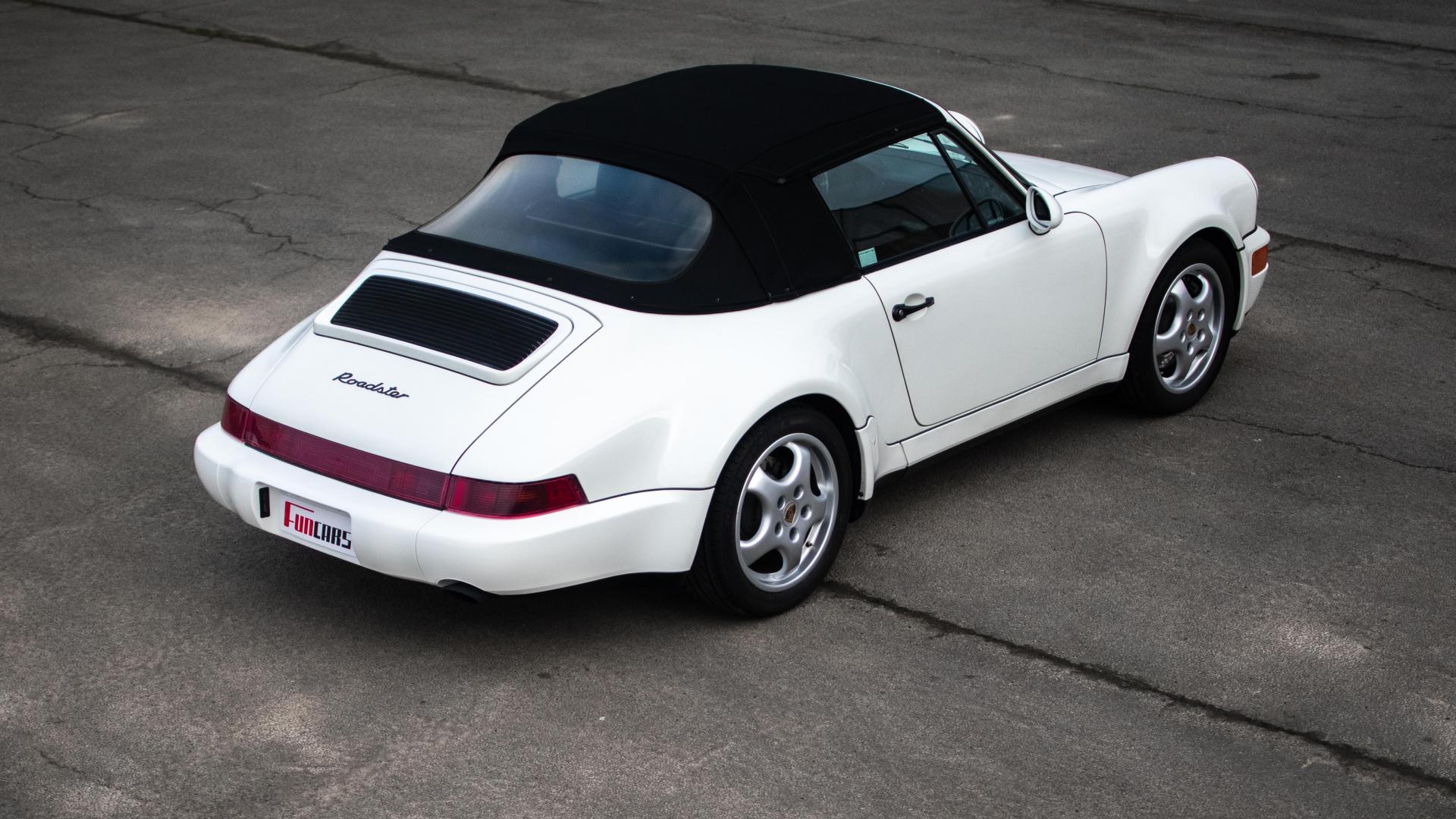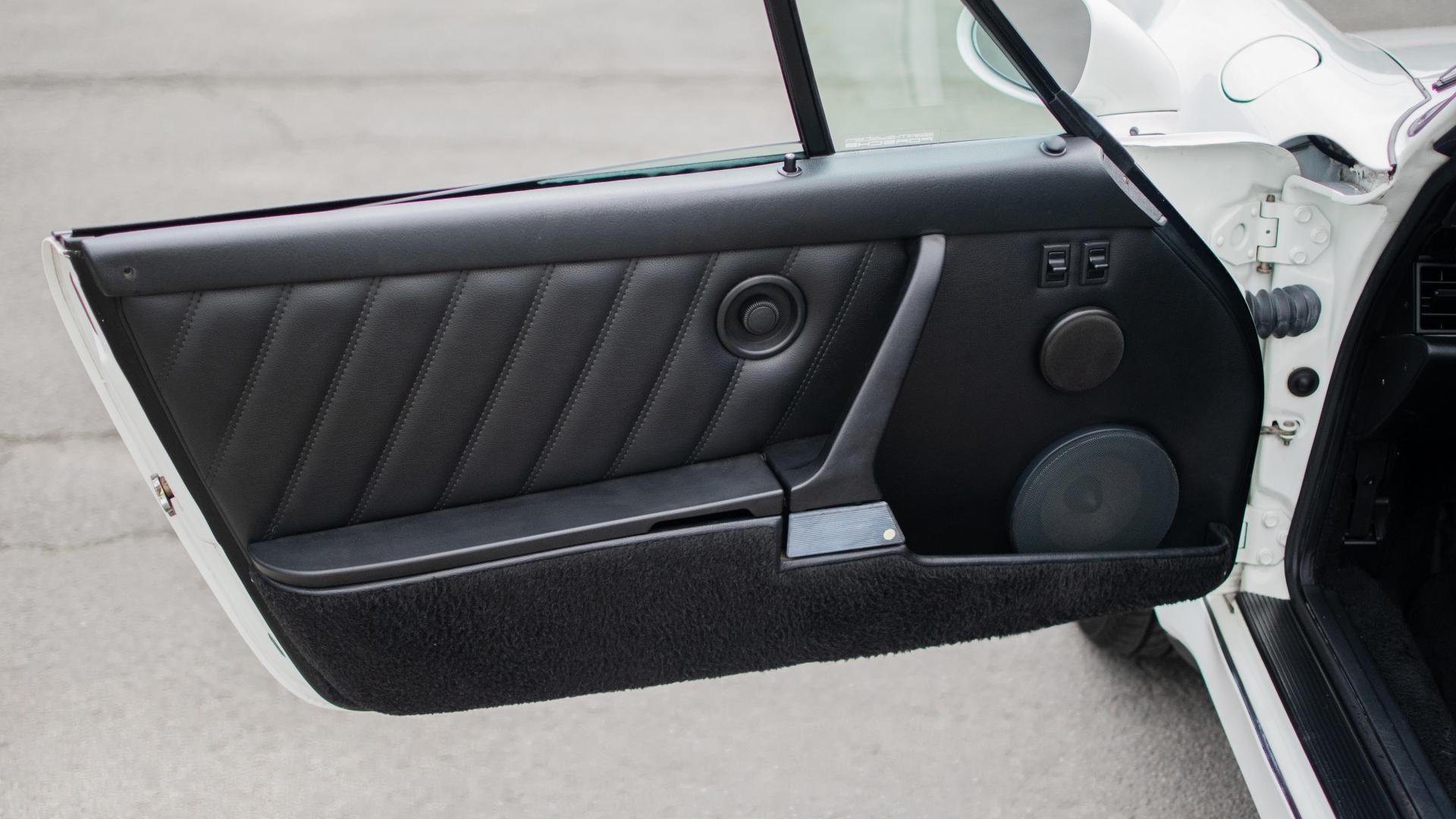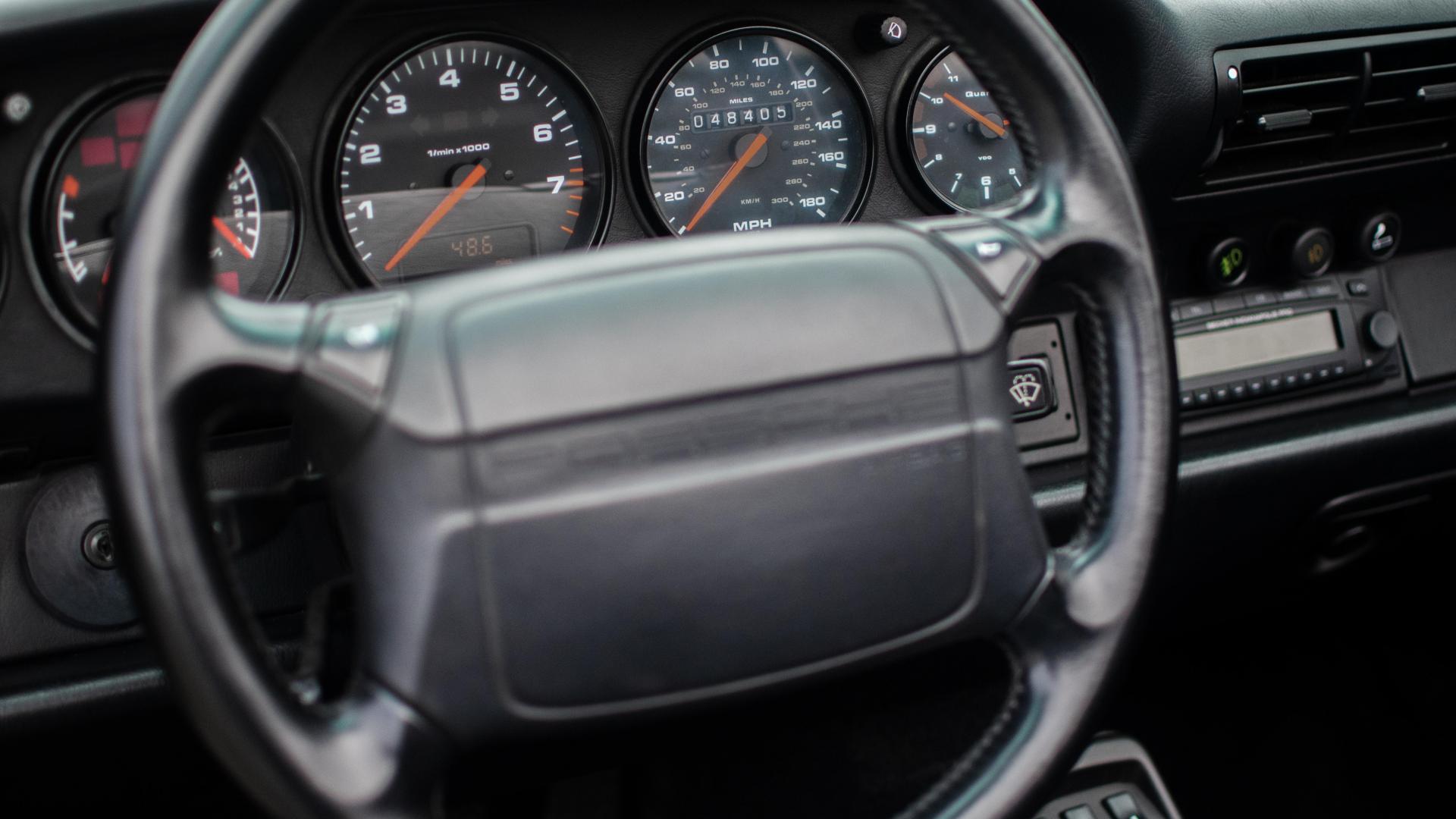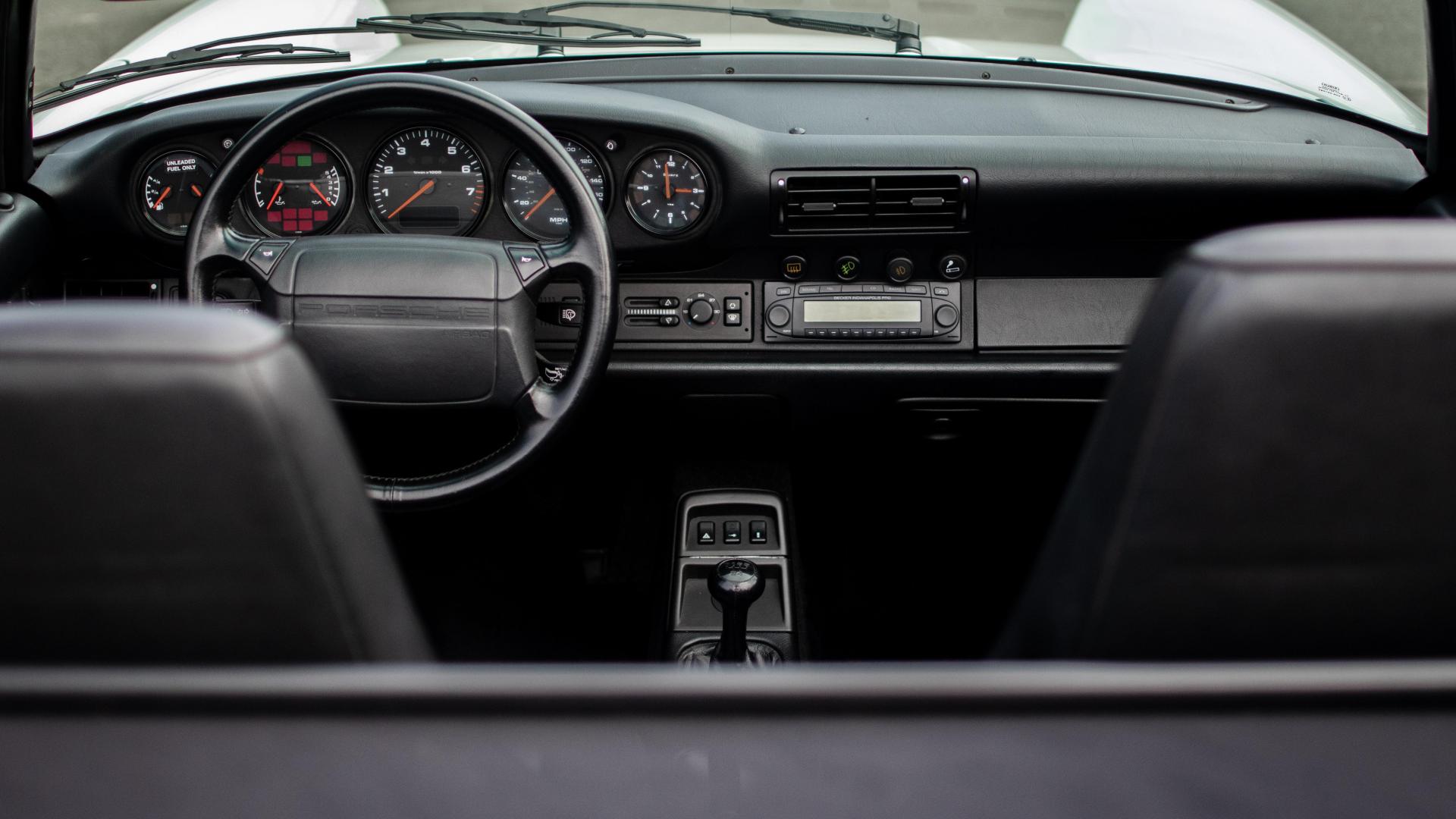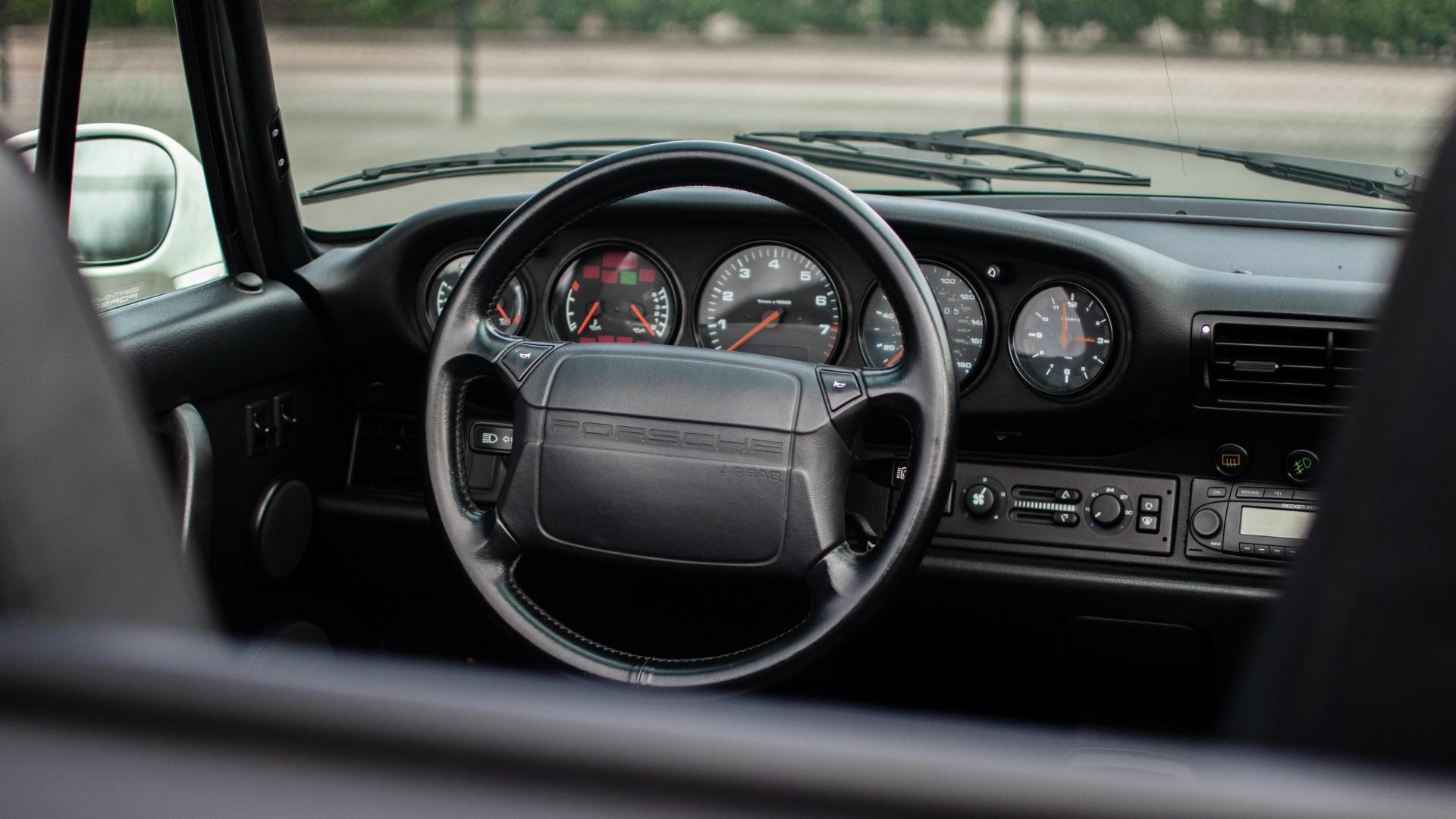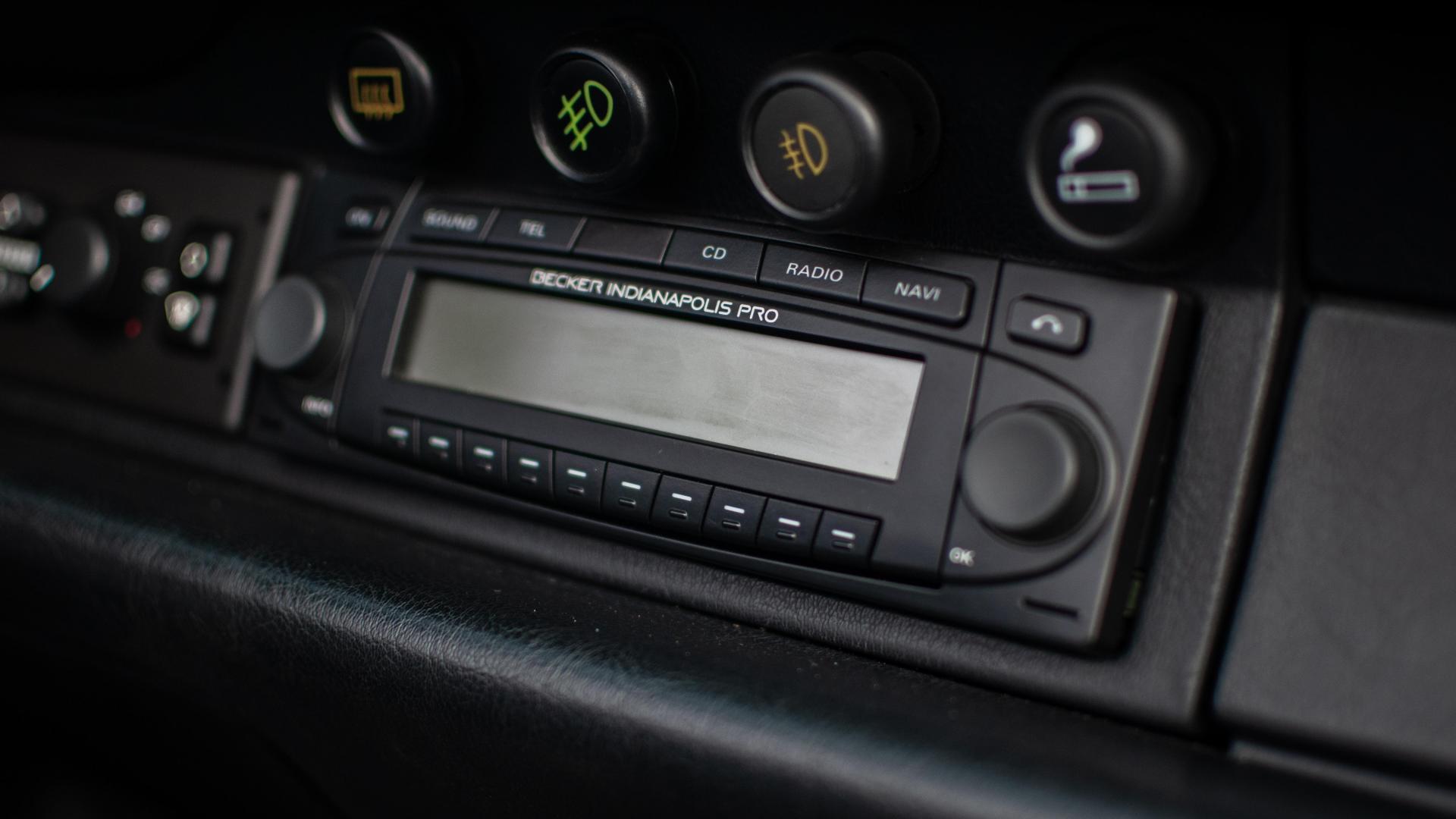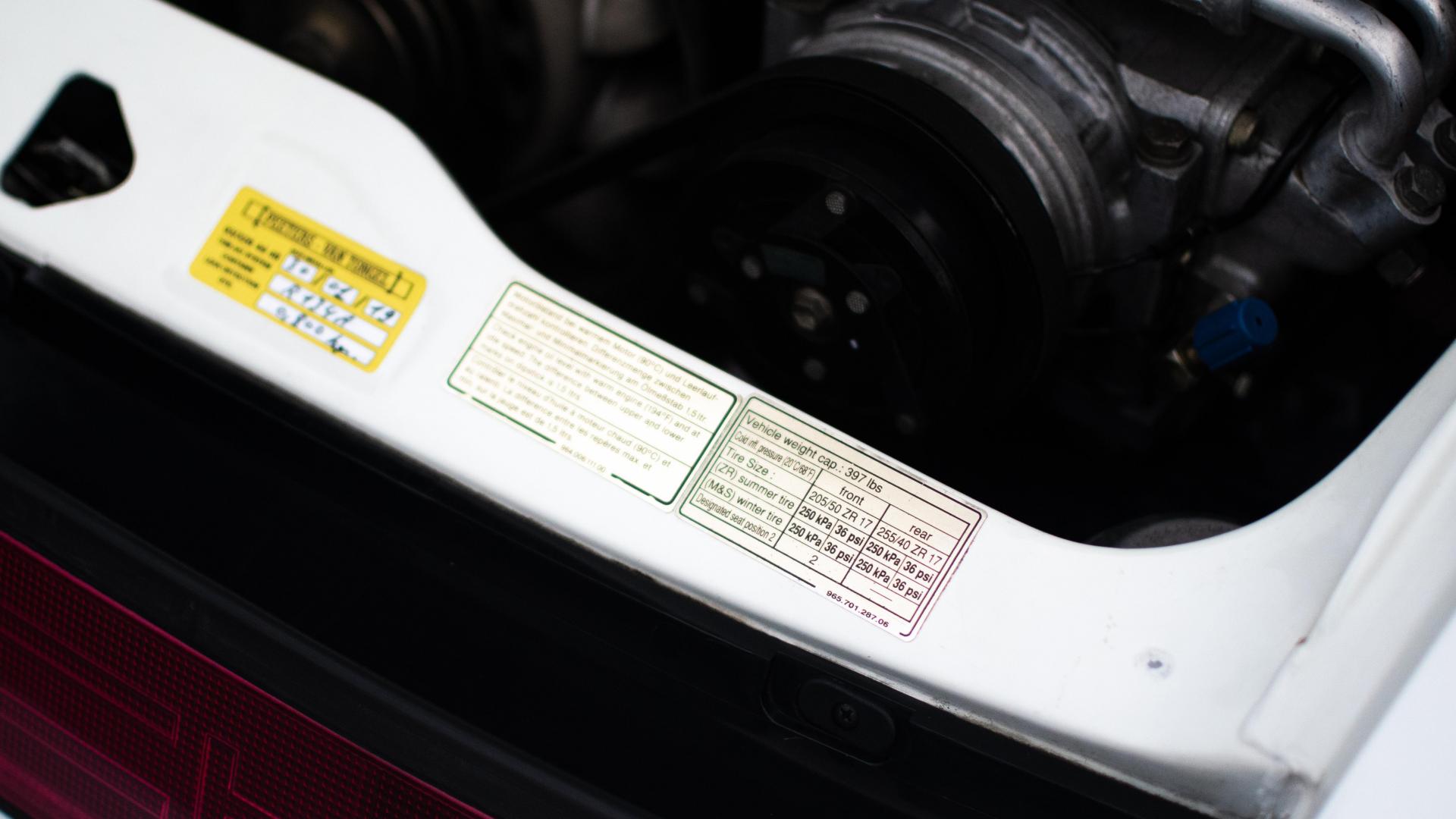 Highlights
One of only 250 built!
Factory paint
Top condition
The 964 version of the Porsche 911 that was launched in 1989 was seen as rather futuristic in its day due to the smooth integration of its body-color bumpers and front bodywork with the body itself. Looking back, the 964 cars now fit neatly in Porsche history, leading up to the 993 models that bid farewell to a long legacy of air-cooled 911's.
While the car looked suspiciously like it might be a mere reskin of the 930, 87 percent of the components were new or redesigned, according to Porsche. The flat-six engine was pushed out to 3.6 liters and 250 hp, with strong and steady torque delivery.
The four-wheel-drive Carrera 4 was the form in which the 964 made its debut in 1989, and it is now mainly selected by connoisseurs in snowy states due to its all-weather tractability. The two-wheel-drive Carrera 2 is often cited as the more engaging version of the 964 cars from a driver's standpoint, as the cars are about 100 kg lighter and have a bit more front trunk space. Targa and Cabriolet versions followed.
The 964 today appeals to Porsche aficionados for its somewhat more refined ride and handling (with coil springs and shocks in back), and much-improved cabin comforts—including a full-length center console, and height-adjustable leather seats—combined with an overall driving experience that's a little more direct compared to the 993 that followed it.
In 1992 through 1993 Porsche produced a limited variant of the 964 Carrera 2 with a Turbo body. It had the same mechanical setup as the Carrera 2, but its fender flares, brakes, suspension, and wheels were upgraded to Turbo-spec. Only 250 cars have been build!
This Grand prix white 964 America Roadster originally was delivered the 5th of May1992 to its first customer by the Porsche dealership of Vasek Polak in Hermosa Beach California. The has been maintained meticulously over its life and still wears all original factory paint!
From factory the car was delivered with the following options:
437: 8-way electrical seats
454: cruise control
XD4: center caps with Porsche logo
The car is fully original, matching numbers and comes with full documentation, Porsche certificate of authenticity, tools, spare and air compressor.
This car is a VAT car which means there is 21% of VAT deductible for european companies or refundable when it is exported out of Europe.
Because the 964 offers a perfect balance between the classic 911 looks and modern comfort, the 964 is in a huge demand and prices are going ballistic. According to Hagerty the valuation of the 964 America Roadster went up last year with more than 20%. So, now is the time to buy a 964 America Roadster before it's too late!
Year

1992

Brand

Porsche

Model

964

Mileage

48.405 km (30.077 mi)

Power

250 hp (183 kW)

Cylinder capacity

3.600 L

Steering

Left

Transmission

Manual

Drive

Rear wheel drive

Interior color

Black

Interior material

Leather

Exterior color

White

Manufacturer color code

Grand prix white

Matching Numbers

Yes

Condition

Perfect